Show information for the week of December 7 - 13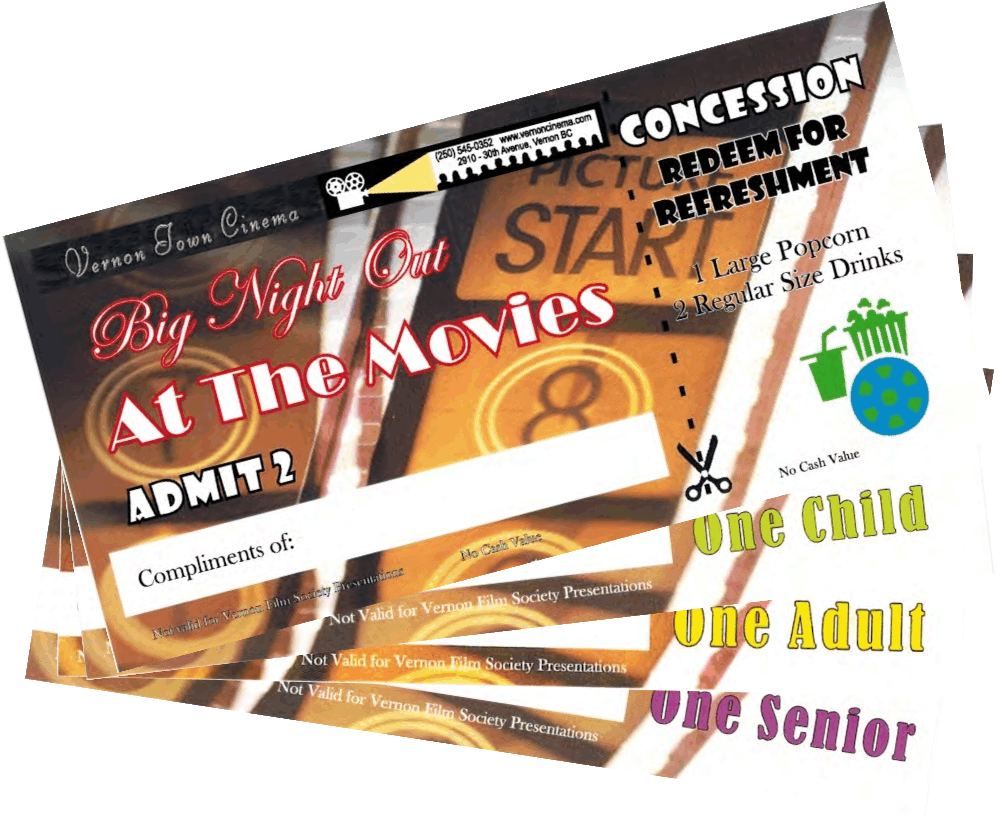 Buy 5 get the 6th Free!
Share the magic of Cinema this holiday season, buy any 5 admission gift certificates and receive the 6th free! They make the perfect stocking stuffer or last minute gift for friends and family.
*Available at the Towne Cinema box office.
The Old Man and the Gun
Nightly
4:45pm
Rated:
Genre: Comedy, Drama
Running Time: 93 min.
Director: David Lowery
Based on the true story of Forrest Tucker (Robert Redford), a bank robber and escape artist who famously managed to escape from San Quentin State Prison at the age of 70 in a homemade kayak.

Following his great escape, Tucker embarks on a four-year crime spree, eluding local police detective John Hunt (Casey Affleck), who passionately pursues the convict in a desperate game of cat and mouse. Meanwhile, Tucker finds himself drawn to a woman named Jewel (Sissy Spacek), whom he meets on the side of the road during a police chase after one of his bank heists. Now he must work to hide his true identity from Jewel and outrun the police, all while continuing his impressive high profile capers.
Can You Ever Forgive Me?
Nightly
6:30pm
Rated:
Genre: Comedy, Drama
Running Time: 107 min.
Director: Marielle Heller
Best-selling author Lee Israel (Melissa McCarthy), who wrote biographies of celebrities such as Tallulah Bankhead, Estée Lauder and Dorothy Kilgallen in the 1970s and '80s, and profiles of other stars such as Katharine Hepburn, has fallen on hard times.

Turning to criminal life, she begins a lucrative scam with her loyal friend Jack (Richard E. Grant) by forging hundreds of letters purportedly written by luminaries as Dorothy Parker, Noël Coward, and Lillian Hellman, then selling her "memorabilia" to dealers across the country.

Based on the memoir by Lee Israel.
A Star Is Born
Nightly
8:30pm
Rated:
Genre: Drama, Musical
Running Time: 135 min.
Director: Bradley Cooper
When country music star Jackson Maine (Bradley Cooper) stops at a bar for a drink after a concert, he's both entertained and mesmerized by young nightclub singer Ally (Lady Gaga). He discovers that she writes songs as well as being a talented singer, but because of her looks, hasn't had a break.

The next day, he invites her to attend his concert, where he has a surprise for her. She reluctantly falls for him, despite his obvious drinking problem, while Jackson is head over heels for Ally and wants her to join him onstage in his concert tour. She gains recognition by his side, as he offers her more and more opportunities to take center stage. However, Jackson faces demons from his childhood and when he combines drugs with alcohol, his future is threatened.
Don't forget to sign up for our weekly email with next weeks showtimes!
At The Towne Cinema, we are dedicated to providing our customers with friendly service. We value your business. We have made it our mission to provide a memorable experience in our customer-driven approach.
Our courteous, professional team is able to support a range of services to meet your requirements.