Show information for the week of August 23 - 29
The Secret Life of Pets 2
Daily Matinees!

10:30am
Rated:
Genre: Animation, Comedy, Family
Running Time: 86 min.
With Katie (Ellie Kemper) now married and raising a child, Max's (Patton Oswalt) family has grown even larger, and so have his fears. With the responsibility of protecting his new charge, the stress and anxiety begin to weigh in on Max.
Looking for some R&R, Katie takes the family out to the countryside for a vacation where Max meets a farm dog named Rooster (Harrison Ford). Under his guidance, Max works towards overcoming his fears.
Elsewhere, the rest of Max's friends in the apartment building are up to their own adventures as Snowball (Kevin Hart), Gidget (Jenny Slate), and Chloe (Lake Bell) find themselves looking to help out their friends. Gidget recruits Chloe to recover Max's favorite toy from a cat-filled apartment, while Snowball must become the superhero that his owner dresses him as in order to help out new apartment resident Daisy (Tiffany Haddish).
Aladdin
Daily Matinees!
12:15pm
Rated:

Genre: Action/Adventure, Family, Musical
Running Time: 128 min.
Princess Jasmine (Naomi Scott) wants to escape the confines of the palace and her father the sultan (Navid Negahban), who wants her to get married to Prince Anders (Billy Magnussen). Once outside the palace and on the streets of Agrabah she encounters the poor but warmhearted Aladdin (Mena Massoud), who is known as a scoundrel and a thief, but who charms his way into her heart.
The evil sorcerer Jafar (Marwan Kenzari), the Grand vizier of Agrabah is the chief advisor to the Sultan, but he is secretly devising a plot to unseat the Sultan and rule Agrabah for himself. In order to stop Jafar, Aladdin discovers the Genie's lamp in a cave, rubs it, and sets the mystical entity free, leading the Genie (Will Smith) to pledge his undying loyalty to the youth. Aladdin begins his quest to defeat Jafar and win the hand of the princess, with the Genie's help.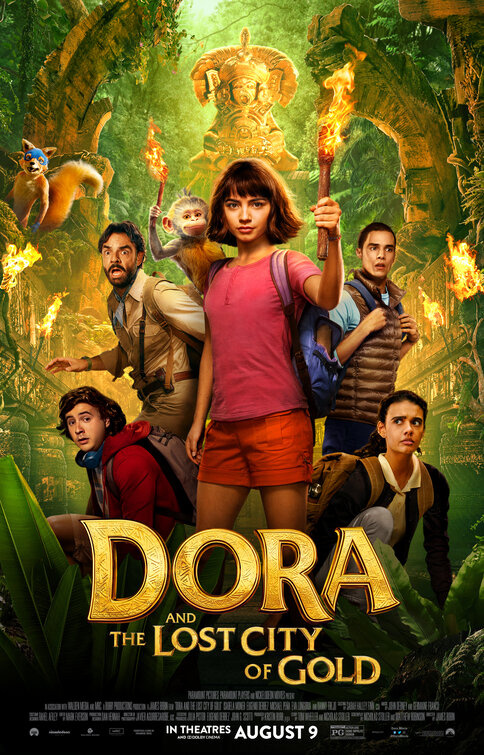 Dora and the Lost City of Gold
Daily Matinees!
2:30pm
Rated:

Genre: Family
Running Time: 102 min.
In this live-action adaptation of the popular animated TV series Dora the Explorer, Dora (Isabela Moner) has spent most of her life living happily in the jungle with her parents, but this is all disrupted when she must leave the jungle for her most dangerous adventure ever – High School.

Along with her cousin Diego (Jeffrey Wahlberg), her best friend Boots the monkey, a mysterious jungle inhabitant (Eugenio Derbez) and her new friends from school, Dora embarks on an adventure to save her parents (Eva Longoria, Michael Peña) and solve the mystery of a lost Inca civilization.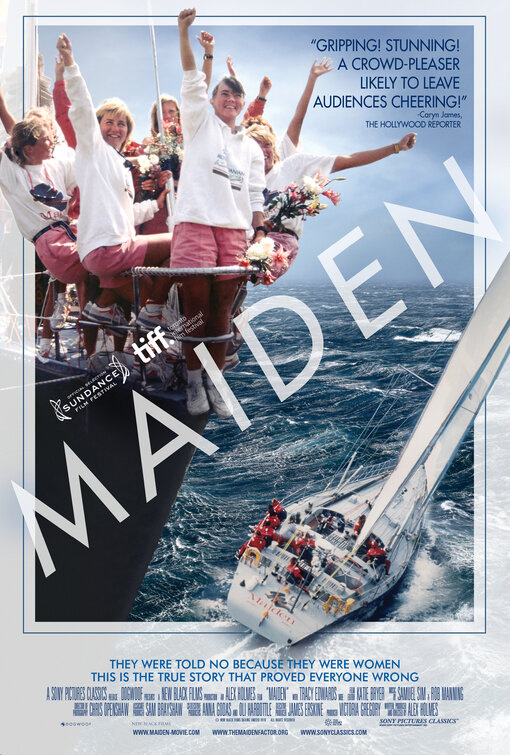 MAIDEN
August 26th
Director: Alex Holmes
Genre: Docutainment

Run time: 97 min.

Rating: PG
Showtimes: 5:15 & 7:45
The incredible, against-all-odds story of sailor Tracy Edwards, 24, who skippered the first all-female international crew in the 1989 Whitbread Round the World Yacht Race.
In 1989, the concept of an all-female crew was inconceivable to the male-dominated world of open-ocean yacht racing. Members of the press were betting the women would fail. Sponsors balked, worrying that the crew might die in their attempt, which would bring bad publicity. Edwards refused to give up – she remortgaged her home and bought a secondhand boat that the crew refurbished themselves. She finally secured sponsorship through Jordan's King Hussein.
By the time the crew and their Maiden yacht returned to the starting point in Southampton, England, after 32,000 miles of global racing, the sailing world and British nation were in shock. Edwards was given the 1990 Yachtsman of the Year Award, the first woman to
receive the accolade, and was named a Member of the British Empire.
Don't forget to sign up for our weekly email with next weeks showtimes!
At The Towne Cinema, we are dedicated to providing our customers with friendly service. We value your business. We have made it our mission to provide a memorable experience in our customer-driven approach.
Our courteous, professional team is able to support a range of services to meet your requirements.
Click to edit text. What do visitors to your website need to know about you and your business?