The Vernon Towne Cinema is a vintage second run art house and discount movie theatre located in downtown Vernon, B.C. designed to make movie-going more affordable!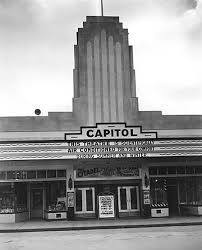 The Vernon Towne Cinema was built in 1929 and originally opened as a Dance Hall and Live Entertainment Venue. In 1939 the Dance Hall was converted into a Motion Picture Cinema and was called the Capitol, operated at that time and for many years by; Famous Players. In later years the Cinema's building underwent an extensive renovation, adding Office Space above the Cinema. At that time the theatre was operated by Landmark Cinemas, and renamed the Towne Theatre. Landmark Cinema's closed the theatre in the late 1990's.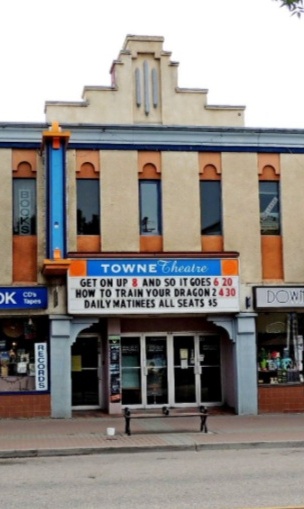 In the year 2000 the cinema was reopened by Gerry Sellars as an independent second run movie theatre with the name Vernon Towne Cinema, and is still run as such today. In 2011 the Towne Cinema converted from 35mm Film projection to fully Digital Projection, offering the very best movie viewing experience! The Towne Cinema is one of the few cinemas that still has it's 35mm projector assembled and operational should the occasion call for it!

Today the Towne Cinema is host to The Okanagan Screen Arts Society, and numerous other private events and fundraisers throughout the year!