Show information for the week of March 16 - 22
Daily Matinee Shows Start Saturday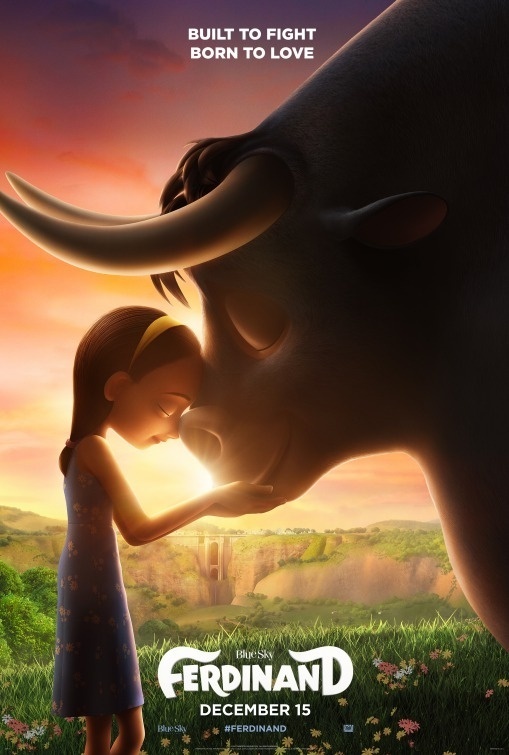 Ferdinand
Daily Matinees Start Saturday!
10:15am
Rated:
Genre: Animation, Comedy, Family
Running Time: 107 min.
Director: Carlos Saldanha
Little bull Ferdinand enjoys sitting quietly under a tree and smelling flowers as opposed to jumping around frantically, snorting, and butting heads with other bulls. As he grows in and becomes a mature, strong bull, Ferdinand's (John Cena) temperament continues to be mellow.
But one day, he's forced to toughen up when five men arrive and mistakenly choose him as the "biggest, fastest and roughest" bull for the highly-anticipated bullfights in Madrid.
Based on the classic 1936 children's book by Munro Leaf.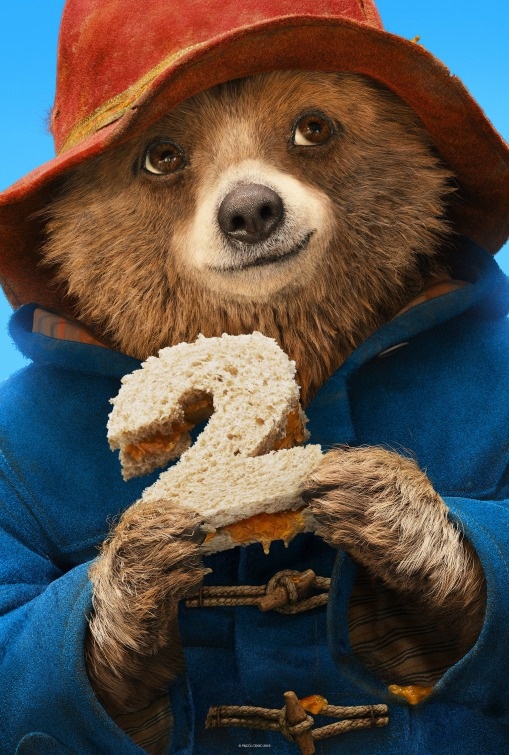 Paddington 2
Daily Matinees Start Saturday!
12:10pm
Rated:
Genre: Family
Running Time: 104 min.
Director: Paul King
Paddington, a bear from Peru who now lives in London with the Brown family, is living a happy life. However, things go very wrong when a new neighbor's self-centeredness and criminal ways wind up with Paddington behind bars.

The films starts with Paddington wanting to get his Aunt Lucy (Imelda Staunton) in Peru a very special gift for her fast-approaching 100th birthday. He spots a rare, beautifully detailed pop-up book of London at the local antique shop and takes on a variety of odd jobs, inclucing window washing and cutting hair in a barbershop, in order to earn enough money to buy the book and send it to her.

Unfortunately, Paddington's new neighbor, has-been stage actor Phoenix Buchanan (Hugh Grant), also wants the book, because he believes if he has it in his possession, he can find a secret treasure. He steals the book, but frames Paddington, who is arrested and taken to prison, where he makes friends with the guards and his fellow inmates, because, as Henry says, "Paddington looks for the good in all of us, and somehow he finds it."
Jumanji
Daily Matinees Start Saturday!
2:00pm
Rated:
Genre: Action/Adventure, Comedy
Running Time: 119 min.
Director: Joe Wright
Four teenagers — Spencer (Alex Wolff), Bethany (Madison Iseman), Martha (Morgan Turner) and Anthony a.k.a. "Fridge" (Ser'Darius Blain) — are given detention and told to clean out the school's basement. Fridge discovers an old video game console with a game called Jumanji, and the kids set it up, pick characters and begin to play.
They're immediately sucked into the game's jungle setting — and into the bodies of their avatars. Spencer becomes Dr. Smolder Bravestone (Dwayne Johnson), Fridge turns into Moose Finbar (Kevin Hart), Martha is Ruby Roundhouse (Karen Gillan) and gorgeous Bethany is horrified to find she's an overweight middle-aged man named Professor Shelly Oberon (Jack Black). They discover what their special skills are in order to survive the game.
Coco
Recipient of 2 Oscars Including Best Animated Feature!
Nightly Except Monday for a special event
4:15pm
Rated:
Genre: Animation, Comedy, Family
Running Time: 106min.
Director: Lee Unkrich
Miguel Rivera (Anthony Gonzalez), 12, lives in a Mexican village. He comes from a long line of shoemakers who hate music because decades earlier, Miguel's great-great-grandfather abandoned his wife Imelda and their children in order to follow his dream of becoming a famous performer.

The boy hates the idea of becoming a shoemaker. Instead, he idolizes late movie star/musician Ernesto de la Cruz (Benjamin Bratt) and wants to be a musician, like his idol.
While trying to borrow a guitar so he can enter a talent competition, Miguel discovers an link between himself and Ernesto and accidentally enters the Land of the Dead. There, along with his stray dog, Dante, he meets his ancestors, whose photos have been placed on a table in Miguel's family home so that their souls can return to the living for a day.

Miguel, who wants to earn his family's blessing to play music — discovers a family secret and is desperate to return to the Land of the Living — but that may not be as easy as he thought.
The Shape of Water
Recipient of 4 Oscars including Best Picture and Best Director!
Nightly Except Monday for a special event
6:10pm
Rated:
Genre: Drama, Romance, Sci-Fi/Fantasy
Running Time: 123min.
Director: Guillemo del Toro
A lonely, mute cleaner named Eliza (Sally Hawkins) has few friends, other than her co-worker, Zelda (Octavia Spencer). They both work in a hidden, high-security government laboratory.
Eliza likes to wander around the laboratory and discover what the scientists are working on. She comes across an amphibious creature kept in a small tank of water and realizes that the creature can not only communicate, but is intelligent and has emotions.
She develops a relationship with the creature, who was captured in the Amazon before being brought to the laboratory for experimentation. When she discovers that the scientists, including Strickland (Michael Shannon), plan to kill him in order to study him, she decides it's time to help her new friend escape.
Canadian Connection: Filmed in Hamilton and Toronto, Ontario.
Three Billboards Outside Ebbing Misouri
Recipient of 2 Oscars including Best Actress!
Nightly Except Monday for a special event
8:20pm
Rated:
Genre: Comedy, Drama
Running Time: 116min.
Director: Martin McDonagh
When the Ebbing, Missouri Police Department is unable to solve her daughter Angela's murder, tough-as-nails Mildred Hayes (Frances McDormand) decides to make a bold move. She rents three billboards leading into the town and paints controversial messages on them pointing a finger at police chief William Willoughby (Woody Harrelson) ineptness.
The billboards seem to get under the skin of several of the town's residents, but Mildred is plenty capable of taking them on. When the chief's second-in-command Officer Dixon (Sam Rockwell), an immature mother's boy with a penchant for violence, gets involved, the battle between Mildred and Ebbing's law enforcement is only exacerbated.
Don't forget to sign up for our weekly email with next weeks showtimes!
At The Towne Cinema, we are dedicated to providing our customers with friendly service. We value your business. We have made it our mission to provide a memorable experience in our customer-driven approach.
Our courteous, professional team is able to support a range of services to meet your requirements.


To learn more about The Towne Cinema, and our movie going and rental inquiries, please call us at 250-545-0303.